Last week the US celebrated National Small Business Week, recognising the country's 32 million small businesses. New business applications grew by more than 30 percent over the course of the pandemic, with over 5 million new applications in 2021 alone.
One of the most important issues facing small businesses today is the state of the digital advertising landscape. In 2021, 93% of small businesses in America planned to maintain or increase their digital advertising spend. Nearly half of respondents had a consistent weekly spend.
Small businesses are powering the massive growth in digital ad spend, but they often find themselves in an unbalanced relationship with ad space providers. Only a few weeks ago, thousands of small Etsy businesses went on strike over unjust advertising fees and a lack of user control over off-site campaigns. Likewise, ad fraud is a significant and growing problem, and smaller businesses are less likely to have the resources and knowledge to spot it. And of course brand safety is becoming more important than ever, in a polarised digital environment where advertisers are increasingly sensitive about the content that their ads are run alongside.
When we look at digital advertising today, we see both opportunities and challenges that will be critical to the success or failure of millions of small businesses. For our part, at DanAds we believe that self-serve advertising platforms are creating mutually beneficial relationships between advertisers and publishers.
There are three core reasons: our self-serve platforms provide transparency and reduced fees, they give advertisers full confidence in placing ads in brand-safe contexts, and they lower the cost barrier, which allows publishers to serve smaller businesses without needing to scale their own resources. Self-serve advertising is a long-overdue corrective measure that supports publishers and small businesses advertisers alike.
Let's continue to support and celebrate small businesses!
DanAds' CTO Johan Liljelund recently sat down with Operative's Chief Commercial Officer Ben Tatta for a fireside chat. During their discussion, they talked about the recent partnership between the two companies, the advantages and importance of self-serve capabilities for sales teams and buyers focusing on SPO, and the best practices for change management strategies.
You can find all the insights from their Q&A below and also watch a segment of their Fireside chat (with a cozy fire in the background!)
Read More »
The holiday season is a great opportunity not only to give but also to make some extra cash. Imagine your audience, already caught up in the gift-buying frenzy, actively engaging with your platform's content. This is your chance to participate in the holiday hustle and master it with the help of self-serve advertising platforms. Are you ready to increase your holiday cheer (and revenue)?
Read More »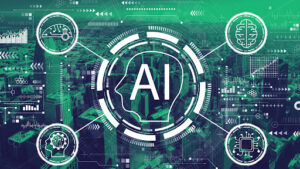 Artificial Intelligence (AI) has been a buzzword in the tech world for quite some time, and its influence is now extending into the advertising industry, particularly in video ad production. AI is getting more innovative and more sophisticated, and it's essential for publishers, media owners, and advertisers to grasp how AI will impact their video ad production and what it means for their businesses.
Read More »