Globally known brands and respected publishers use DanAds.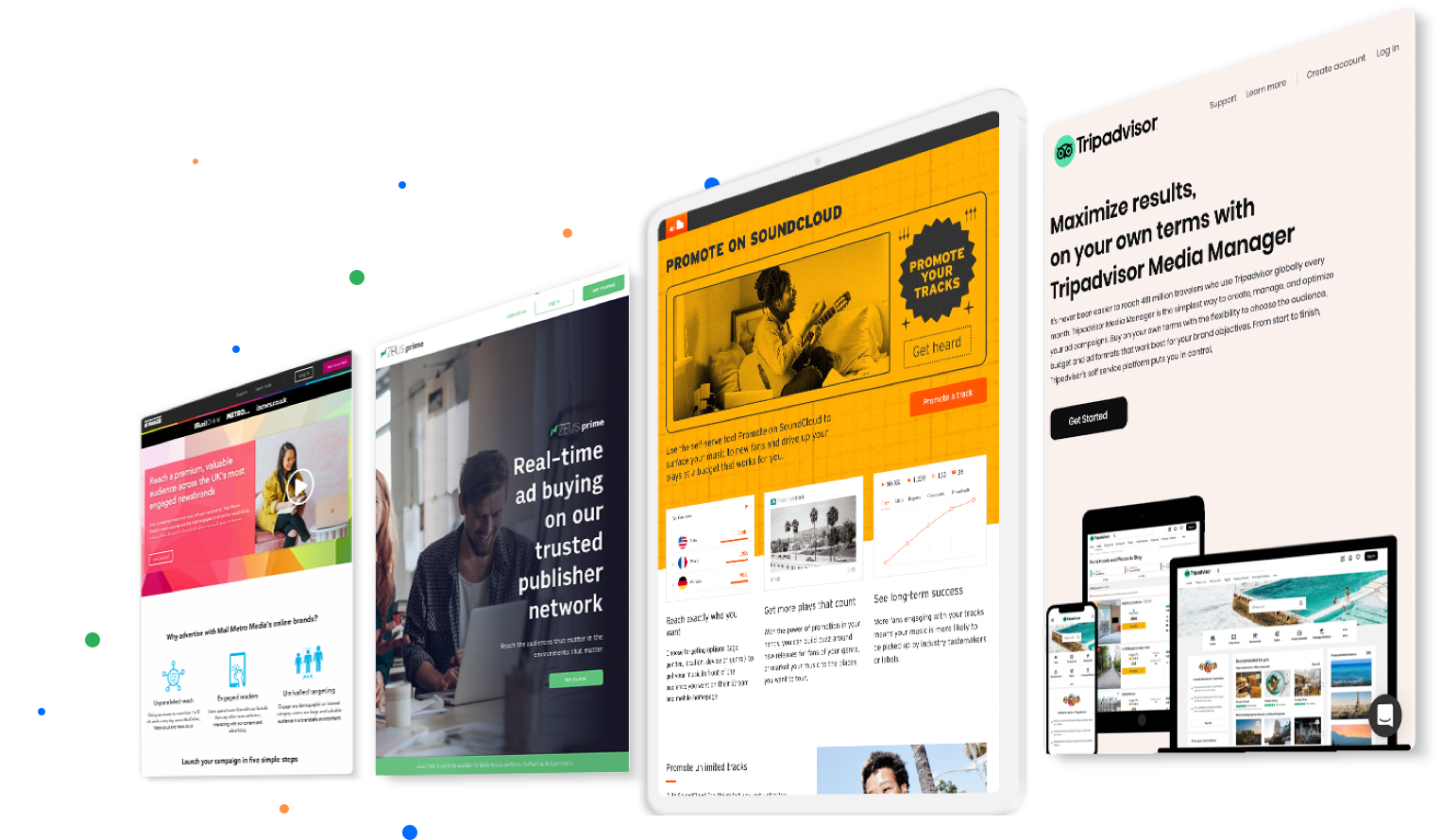 Tripadvisor is the world's largest travel website with more than 491 million monthly visitors.
SoundCloud is the world's largest open audio platform with 190 million tracks from 20 million creators.

Bloomberg Media is the leading global business and financial media company reaching a premium audience of more than 90 million consumers.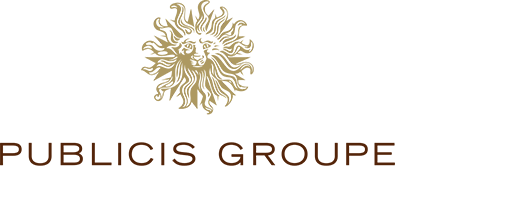 Publicis Groupe is a French multinational advertising and public relations company, and one of the oldest and largest marketing and communications companies in the world.

McClatchy is an American publishing company based in Sacramento, California. It operates 29 daily newspapers in fourteen states. 
Rogers Sports & Media is a mass-media company that reaches 32 million Canadians every week.
MX Player is an Indian video streaming and video on demand platform with over 280 million users globally.
Edison Interactive is a leading out-of-home content management system  for connected devices.
Zillow is an American online real-estate marketplace company. The company had 36 million unique visitors in January 2019.
The Atlantic is a journal of news, literature, and opinion and one of the oldest and most-respected magazines in the United States.
Hearst Magazines is one of the world's largest publishers of monthly magazines, with 25 U.S. titles and over 300 international editions.
Roku is a leading digital media streaming brand with more than 55 million active accounts.
News Corp is an American media and publishing company. Its assets include News UK (The Times, The Sun), Dow Jones & Company (Wall Street Journal, MarketWatch), and The New York Post.
Dow Jones brings together world-leading data, media, membership and intelligence solutions to power the most ambitious companies and professionals.
Expedia Group is the world's travel platform, with an extensive brand portfolio that includes some of the world's most trusted online travel brands.
Opera is one of the world's leading browser providers and a pioneer in the field of integrated AI-driven digital content discovery and recommendation platforms.
The New York Post publishes the oldest continually published daily newspaper in America. A source for breaking news, sports, business, entertainment, opinion, real estate, living and more.
Informa is a leading international intelligence, events and scholarly research group. Informa's leading brands provide expert knowledge and relevant connections to businesses and professionals working in one of over a dozen specialist markets. Informa is listed on London Stock Exchange and a member of FTSE 100, with over 10,000 colleagues working in more than 30 countries.
The UK's most engaged newsbrand. Home of the Daily Mail, The Mail on Sunday, MailOnline, Metro newspaper, Metro.co.uk and the i newspaper.

One of the largest electronics companies in the world. Philips uses a DanAds self-serve platform to power their Pregnancy+ app.
Use Truecaller mobile advertising to engage millions of users around the world. Successful mobile advertising campaigns rely on innovative platforms and intelligent distribution. Truecaller is a mobile app developed that finds mobile number details globally given a telephone number
Discogs is the #1 ranked music site in Alexa global rankings, boasting over 5 million monthly active users and 350 million monthly page views.

Swedish bank that provides online financial services such as payment solutions for online storefronts, direct payments, post-purchase payments and more.
Barstool Sports is a digital media company that produces content focused on sports and pop-culture. 
New Zealand Media and Entertainment (NZME) is an organisation with a portfolio of radio, digital, e-commerce and print brands producing fantastic content, targeting New Zealand audiences.
National World is a leading commercial national and regional news publisher in the UK, with a portfolio of national, regional and local titles.

Mikz offers a rich selection of well-known influencers in one place.

Connecting brands with consumers across DISH and Sling through industry-leading addressable and programmatic advertising. 
What could self-serve do for your business? Let us show you.