At DanAds, we build some of the most advanced automated self-serve advertising platforms for a range of innovating publishers. So it's no wonder that we have created some really useful features in partnership with our clients, that we are then able to share.

In this new series of blogs, we ask some of our amazing technical colleagues behind the creation of these platforms, to talk us through a product feature they love.

First up is Jonas Linner who is the Product Owner of our Core product which we will share more in depth about shortly (a bit of a cliff hanger there) .
Jonas has selected our new 'Invite' feature.
"I get excited about features which are the most simple but create some of the biggest changes for our clients. At DanAds, our tech development is generally about features within the platform…but this neat 'Invite' feature allows publishers to market the platform directly to advertisers and agencies from within."

We added this feature to aid publisher sales and marketing teams, to attract both new and existing advertisers onto the platform to experience the benefits of self-serve."
Why I love this feature
It was one of those "why didn't we think of it before" moments. It totally transforms the way our publishers see and use their platform, from a self-serve booking platform into an inbound marketing tool.
What it does
The feature allows the publisher to send targeted individual invites to the platform or to bulk send via uploads direct from the publisher's CRM. And yes, the feature automatically handles duplicates and incorrectly entered addresses to ensure the integrity of the list.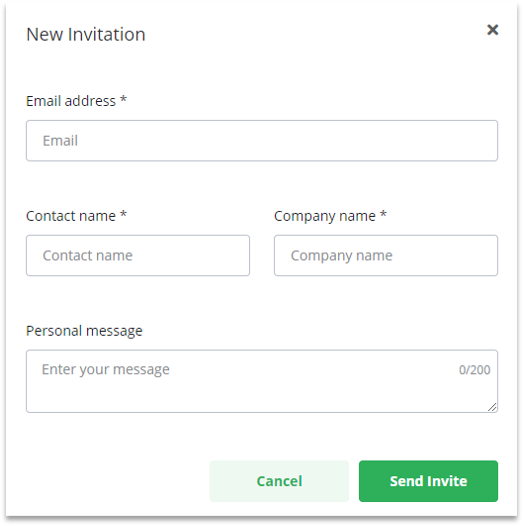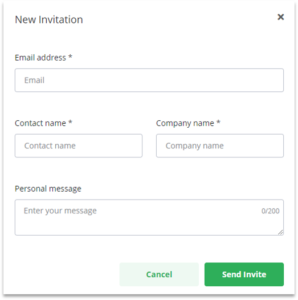 Every recipient gets an email invite to register on the platform through a link. The registration is simple to start and just requires a user name and company to get going.
As admin you will have full overview of the invites sent and be able to follow number of sign-ups your invitations has generated.

Any additional benefits of the feature?
One additional opportunity of this feature, is to allow a publisher the option of making registration on their self-serve platform, 'invite only'. Now, the publisher can create a "closed" platform to restrict usage to an advertiser segment. The set up below shows how easy it is to do. By default it's set up to allow for public access.



Do you have any tips for publishers on how to get the best from this feature?
Do you have an existing user base that you want to turn into advertisers on your platform? Or maybe you're moving over from an old system to your new DanAds platform and want to bring your existing advertisers with you? Increase your chances of converting as many of them into advertisers as possible by directly inviting them into the platform with the details they have already provided you with.

Moreover, if you combine this neat invite feature with promo codes to incentivise advertisers, you have a great toolbox for marketing your inventory and your platform.
Last words
This is a great tool to help a publisher's sales team or marketing dept to reach out to new or existing customers. We are really excited to see how our publishers start to use this feature and to get their feedback so that we can continue to optimize and build on it. This is only one of many ways to drive revenue in your self-serve platform. If this got you inspired don't hesitate to reach out to our expert team to learn more!