Meet Stephen Jutras from DISH Media
Are you considering self-serve for your business? Interested in hearing from some of the companies that are already enjoying the benefits of automation? We've taken the liberty of interviewing some of our clients regarding their thoughts on Self-Serve Advertising and what role they believe it will play in the future. If you'd like to learn more or get in touch with us or any of our clients, reach out and we'll talk!
First up: let us introduce Stephen Jutras, General Manager, Products and Programs at DISH Media. DISH Media provides advertisers with intelligent solutions to efficiently maximize exposure to desired audiences across DISH and Sling TV. Through innovative platforms, viewer measurement tools, and access to custom audiences on DISH and Sling TV via addressable and programmatic, advertisers employ strategically positioned, demographically targeted buys that enhance their national media campaigns.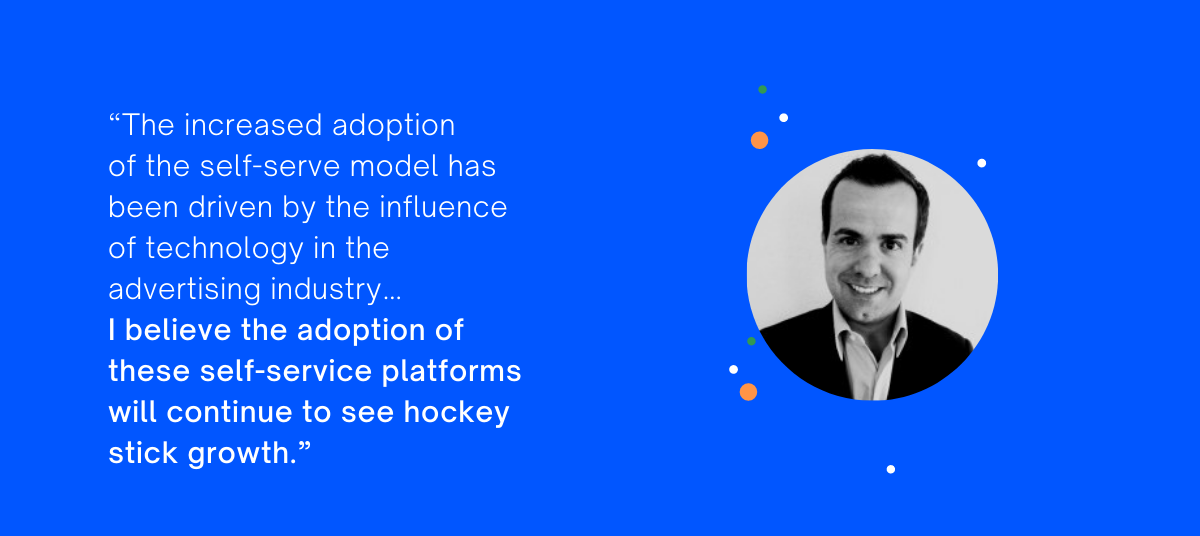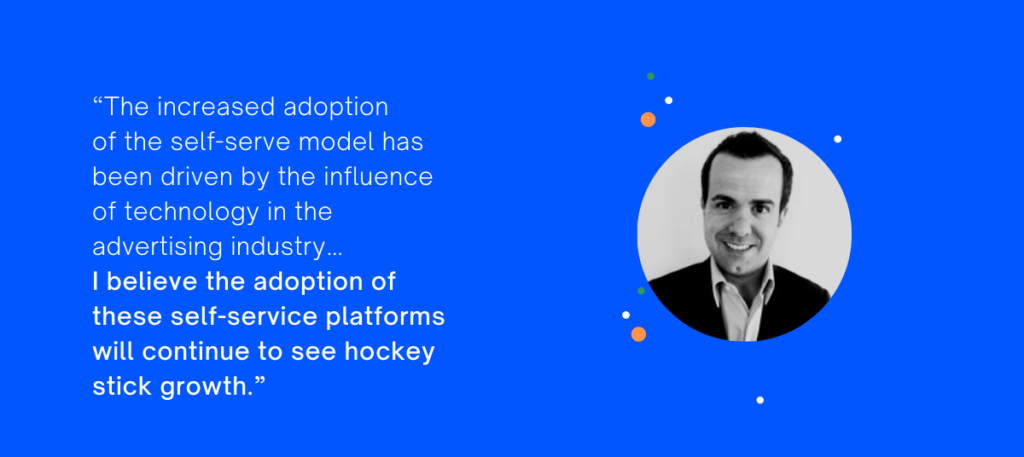 Hi Stephen! In your opinion, what are the benefits for a media owner working with a self-serve model? 
In working with a self-serve model, you create efficiencies in two areas. First, you allow for the ability to scale your business without adding additional resources.  Typical advertising campaigns require a heavy lift and many touchpoints.  Most media owners have to evaluate and draw a line as to what budget sizes they can give white glove service to due to the effort to execute.  The self-serve model allows a media owner to give an alternative solution for those lower-budget opportunities.  Secondly, it also allows media owners who do not have presence/staff in specific locations around the world to still allow demand partners to access their supply.
Why do you think there has been an increased demand from media owners for self-serve model?
The increased adoption of the self-serve model has been driven by the influence of technology in the advertising industry.  With the influence of programmatic processes in the digital space, it has opened the door across the industry for platforms that allow the demand partners to access inventory without the need for unnecessary back-and-forth conversations and touchpoints.  Media owners also see the importance of these platforms to help drive revenue with smaller budgets, that they normally would not have taken.
What advice would you give to a media owner considering self-serve as an option?
A self-service model enables a media owner to drive incremental revenue by scaling the ability to accept low-budget deals without having the same touchpoints/white-glove service required to service traditional advertising campaigns.
How would you describe the role self-serve model plays in the broadcasting and OTT market?
The self-service model helps to scale revenue for the broadcasting and OTT market by allowing media owners the ability to drive business without adding resources.  These platforms also allow media owners to capitalize on business on a global scale (i.e. international business without having international presence).  
What are your predictions for self-serve advertising platforms in the media industry in the future?
I believe the adoption of these self-service platforms will continue to see hockey stick growth.  But the industry will reach a point where these self-serve models will need to come together to create reduced points of entry on the buy side by creating marketplaces to access multiple providers/supply sources with one access point.