Working in digital advertising means always having one eye on the future. It's not enough to play by today's rules; a good advertiser or publisher knows that the landscape can change quickly. Failing to prepare is preparing to fail. To help you stay in the loop, we've summarised some of the most important regulatory changes and proposals in the digital ads industry.

1. Bill to Ban Surveillance Advertising (US) calls to end targeted advertising with personal data
In January, Congresswomen Anna G. Eshoo (D-CA) and Jan Schakowsky (D-IL) and Senator Cory Booker (D-NJ) introduced the Banning Surveillance Advertising Act, legislation that prohibits advertising networks and facilitators from using personal data to target advertisements. The bill calls targeted advertising "surveillance advertising" and calls for the wholesale prohibition of most industry standard aspects of digital advertising, such as targeting based on user demographics.
"Surveillance advertising is a predatory and invasive practice. The hoarding of people's personal data not only abuses privacy, but also drives the spread of misinformation, domestic extremism, racial division, and violence," said Senator Booker. "With the introduction of the Ban Surveillance Advertising Act, advertisers will be forced to stop exploiting individuals' online behaviour for profits and our communities will be safer as a result."
There is very little chance that the bill will pass, but its proposal should be taken as an indicator of growing political momentum against the current state of online advertising.
2. IAB cookie consent framework, widely accepted until now, deemed a GDPR violation by Belgian DPA
Since the introduction of GDPR regulation in 2018, publishers and advertisers alike have struggled to adapt to the new rules around data protection and privacy. For a while, the Transparency and Consent Framework (TCF) created by IAB Europe was the gold standard for the industry, promising a simple structure for GDPR compliance.
The industry let out a collective groan of frustration, therefore, when in February 2022 the Belgian Data Protection Agency (DPA) fined IAB Europe €250,000 and ordered it to make a corrective action plan within two months. Just like that, a framework that was used by pretty much every major player in Europe was suddenly declared invalid.
Luckily for publishers, the IAB's TCF remains completely lawful for users to use, and data collected would only be unlawful if collected by any publisher in breach of the minimum standards of the GDPR – as was always the case. The onus is on the IAB to refine and reform their TCF.
3. UK government eyes stricter regulation and higher publisher responsibility for ads under proposed Online Safety Bill
The UK Government recently released their Online Advertising Programme consultation, in connection with their proposed Online Safety Bill. The consultation notes that the rapid growth of online advertising carries the risk of "illegal fraudulent adverts and legal but harmful adverts". 
The key phrase here is the highly controversial "legal but harmful", a central point in the proposed bill. Under new rules, publishers would be held responsible for content – including ads – even when it does not break the law. Failure to remove harmful content will be punished with heavy fines. As noted by several campaign groups, the Government has stopped short of explicitly defining "harmful". Jim Killock, Executive Director of digital rights organisation Open Rights Group, has said that the legislation will lead to "overreaction and content removal". 
The potential impacts on free speech aside, this legislation (if passed) will encourage publishers and advertisers to err heavily on the side of caution in ad approval and removal. With publishers given greater responsibility to moderate the ads published on their platforms, coupled with a vague and shifting definition of harmful content, we can expect more stringent approval processes for ad creatives. This may prove especially challenging for social platforms that handle a large volume of low-budget ads without a manual approval process. 
Johan Liljelund, CTO and EVP at DanAds, comments: "At DanAds we're in favour of a transparent and open digital economy. Regulation can have both positive and negative effects on consumers and businesses – many of which are unintended. Publishers have a responsibility to ensure that the ads they host are compliant with local laws, which can sometimes be a challenging task when balanced with an increasing degree of automation. In fact, in today's programmatic landscape it's almost impossible for a publisher to have that full brand safety control.
That's why we, at DanAds, put a lot of focus on streamlining and automating the creative process both for the advertiser, through easy to use templates, and for the publisher through automated technical and visual screening. We always include a manual approval option in our self-serve campaign platforms, and encourage our publishers to be proactive about choosing approved partners. It's always better to prevent a problem before it happens than to try to fix it after the fact."
DanAds' CTO Johan Liljelund recently sat down with Operative's Chief Commercial Officer Ben Tatta for a fireside chat. During their discussion, they talked about the recent partnership between the two companies, the advantages and importance of self-serve capabilities for sales teams and buyers focusing on SPO, and the best practices for change management strategies.
You can find all the insights from their Q&A below and also watch a segment of their Fireside chat (with a cozy fire in the background!)
Read More »
The holiday season is a great opportunity not only to give but also to make some extra cash. Imagine your audience, already caught up in the gift-buying frenzy, actively engaging with your platform's content. This is your chance to participate in the holiday hustle and master it with the help of self-serve advertising platforms. Are you ready to increase your holiday cheer (and revenue)?
Read More »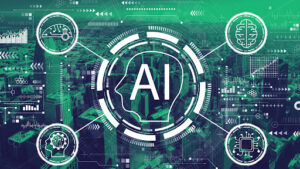 Artificial Intelligence (AI) has been a buzzword in the tech world for quite some time, and its influence is now extending into the advertising industry, particularly in video ad production. AI is getting more innovative and more sophisticated, and it's essential for publishers, media owners, and advertisers to grasp how AI will impact their video ad production and what it means for their businesses.
Read More »