TikTok has taken a big step in their advertising journey this week with the launch of TikTok Pulse, a new contextual advertising solution that lets advertisers place their brand next to top content. TikTok offers 12 categories of Pulse in which brands can place their ads next to the most culturally relevant content. The categories include beauty, fashion, gaming, and cooking. 
Brand safety is clearly top of mind for the platform. TikTok's press release promises advertisers "our highest level of brand suitability applied on the platform" and third party brand suitability and viewability verification. The ad spots can be purchased via TikTok's self-serve ad management platform. Like any good ad platform, advertisers will receive post-campaign audience reporting.
At the same time, the platform is developing a more businesslike relationship with its top creators. Pulse will see TikTok offer revenue sharing for the first time, similar to payment models available on YouTube and Facebook. 
TikTok exploded in popularity during the pandemic, reaching 1 billion monthly active users. By the end of 2021, it was viewed more often than Google. 

DanAds has previously reported on the huge opportunity for monetising user-generated content (UGC) through self-serve advertising. The bottom line is this: the way we consume media is no longer a top-down process. Compared to television, radio and print, UGC is a much more dynamic media consumption where the audience is highly engaged. The users themselves are active participants in the creation, critique and dissemination of content. 
TikTok's strength as an ad space provider comes from that interdependent relationship with its creator base. Their users are constantly creating huge quantities of content around topical and niche subjects. That content is an ideal opportunity for advertisers to engage in contextual campaigns, and build close relationships with their target audiences. 

It's no surprise that social and digital advertising continue to eat away at market share from traditional media. The old way of selling advertising is quickly becoming too outdated, expensive, and ineffective to survive. Learn more about the future of digital advertising.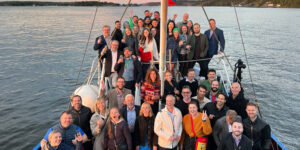 Team DanAds gathered at the brand-new Stockholm headquarters for an all-staff Kickoff.  The week was full of inspiring discussions, team-building adventures, and collaborations outside of
Read More »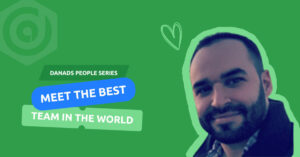 DanAds is the global leading provider of self-serve ad platforms. Our success story is powered by an international team of top-tier talent — let's get
Read More »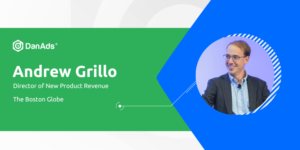 Join us as we sit down with The Boston Globe's Director of New Product Revenue, Andrew Grillo, to understand why his team chose DanAds as their partner to develop a self-serve advertising platform.
Read More »