In the third week of April 2022, more than 14,000 small businesses hosted by the popular e-commerce platform Etsy went on strike, closing their (virtual) doors to customers. Less than two months earlier, the company had reported record revenues and shares at an all time high. So what happened? The strike was triggered by Etsy raising seller transaction fees by 30% – but that was just the tip of the iceberg. In this blog we discuss what the Etsy strike tells us about small business and Big Tech.
How Etsy sees their sellers
"Each of our sellers is a blade of grass in a tornado. They're someone you haven't heard of." That's how Etsy CEO Josh Silverman described the company's more than 4 million small businesses in a recent interview with The Wall Street Journal, responding to the week-long seller strike. According to him, Etsy sellers have little chance of turning a profit on their own – and that's where Etsy's brand and marketing comes in. Etsy spent more than $500 million on advertising last year and plans to increase that spend this year. The company acts as an umbrella for individual sellers; users trust the Etsy brand, and are able to find products they want through the site's search engine. In other words, Etsy provides a service – and the small businesses are its customers.
What caused the strike
The seller strike, triggered by the company hiking transaction fees from 5% to 6.5%, saw at least 14,000 businesses close shop and more than 80,000 people sign a petition demanding changes. One of the five demands was for Etsy to give all sellers the ability to opt out of off-site ads. Etsy, as part of its marketing strategy, creates and operates ads for their sellers all across the internet. The kicker is that the seller has no say in how and where the ads are placed, or the content of the creative. But if a sale is made through the ad, then Etsy passes the cost to the seller – and there's no way to opt-out.
Etsy, in short, is prioritising their own goals over those of their sellers. Small businesses deserve the chance to build and execute their own strategy, particularly with regards to digital advertising. That's what this strike was about: small businesses operating on their own terms.
Why small business advertising matters
In the last year alone, digital ad spend grew by an unprecedented $2bn, and that was largely driven by small businesses, not large corporations. Amazon, Facebook, and Google have all built enormous digital empires by giving SMEs the opportunity to advertise with more control. Etsy seems to have missed that crucial point.

One of the many reasons that control over off-site advertising matters to Etsy sellers is brand safety. Businesses of all sizes are increasingly cautious about where their ads are shown. In a recent study, 41% of US businesses listed brand safety as one of the issues posing the greatest threat to their marketing. It's completely unreasonable for Etsy to place ads without input from the businesses whose products they're promoting, and exposes their sellers to potentially inappropriate contexts and associations.


With the explosive rise of self-serve advertising platforms – adopted by the likes of Spotify, Soundcloud, Roku, Tripadvisor, Bloomberg and more – there's no excuse to take such a top-down approach to marketing.
Etsy: give your businesses control over their own advertising. Otherwise, they'll find a partner who will.
DanAds' CTO Johan Liljelund recently sat down with Operative's Chief Commercial Officer Ben Tatta for a fireside chat. During their discussion, they talked about the recent partnership between the two companies, the advantages and importance of self-serve capabilities for sales teams and buyers focusing on SPO, and the best practices for change management strategies.
You can find all the insights from their Q&A below and also watch a segment of their Fireside chat (with a cozy fire in the background!)
Read More »
The holiday season is a great opportunity not only to give but also to make some extra cash. Imagine your audience, already caught up in the gift-buying frenzy, actively engaging with your platform's content. This is your chance to participate in the holiday hustle and master it with the help of self-serve advertising platforms. Are you ready to increase your holiday cheer (and revenue)?
Read More »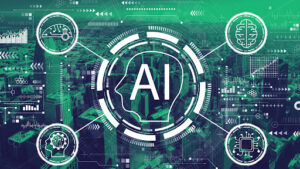 Artificial Intelligence (AI) has been a buzzword in the tech world for quite some time, and its influence is now extending into the advertising industry, particularly in video ad production. AI is getting more innovative and more sophisticated, and it's essential for publishers, media owners, and advertisers to grasp how AI will impact their video ad production and what it means for their businesses.
Read More »