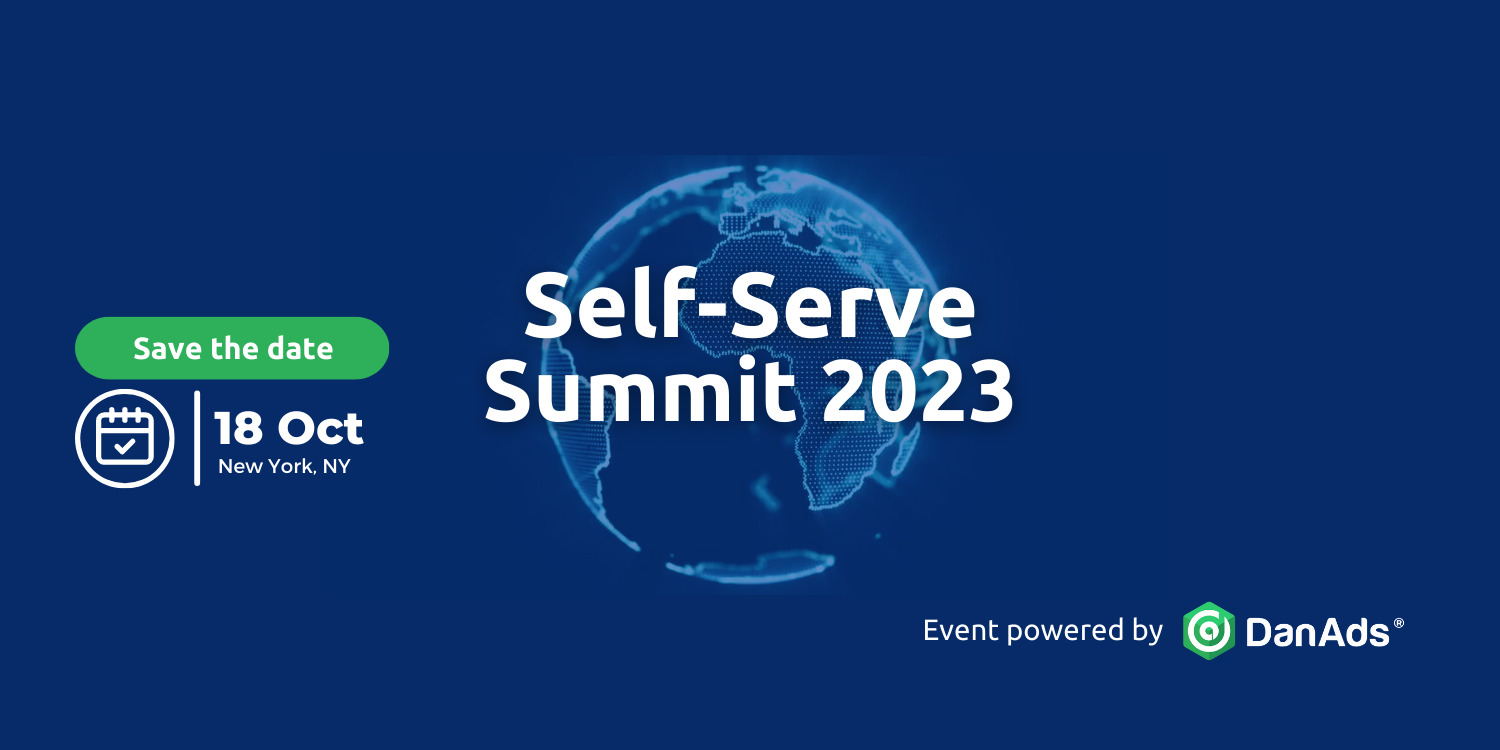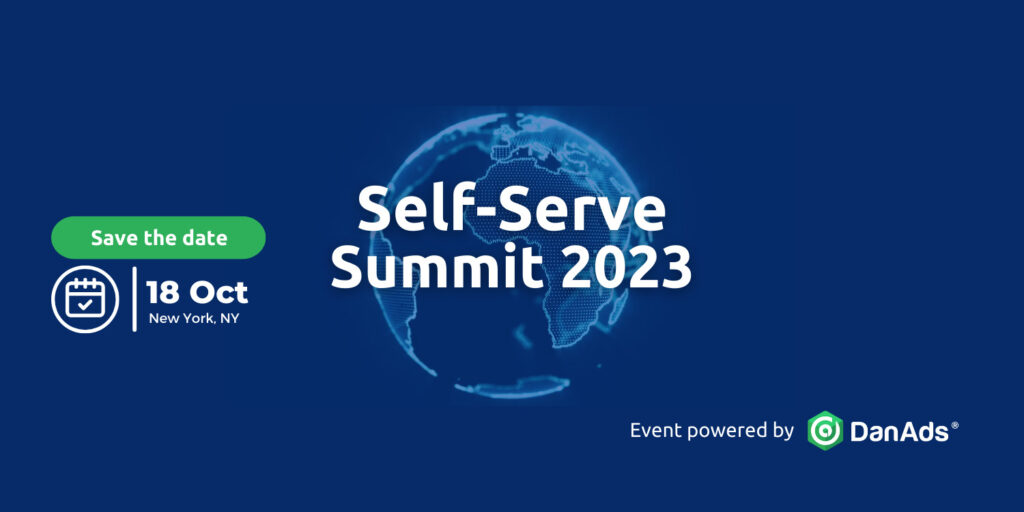 Get ready to ignite your Advertising potential at the Self-Serve Summit 2023 in New York City!
Mark Your Calendar for October 18th! 🗓️ 
Welcome to the event of the year – the Self-Serve Summit 2023! We're beyond excited to invite you to a day of electrifying insights, groundbreaking revelations, and endless possibilities in the realm of self-serve advertising, ad automation, and much more. This isn't just another summit; this is your passport to unlocking the future of advertising right in the heart of New York City.
What Awaits You
🌟 A One-of-a-kind experience: The Self-Serve Summit 2023 is not your average conference. It's a dynamic summit of ideas, innovation, and inspiration that will leave you equipped with the tools to reshape or get into your self-serve journey.
🌟 The future, unveiled: Our lineup of visionary speakers, including industry leaders and experts, will unveil the future of self-serve advertising and ad automation. Be prepared to witness live demos, game-changing advancements, and insights from global pioneers.
🌟 Your network, expanded: Connect and forge meaningful connections with industry experts, and dive deep into conversations that matter. A full day of networking and interactive sessions will set the stage for endless collaboration.
🌟 Your creativity, reignited: Discover how to harness the power of generative AI, automation, and the latest technological marvels to breathe life into your advertising campaigns/ strategies. Unlock insights that could revolutionize your approach and elevate your results.
Seize the Opportunities
Recognizing Excellence – Awards: The DanAds Client Awards are more than just accolades – they're a celebration of the collective pursuit of excellence. Your achievements deserve to be recognized, and this is your moment to shine. Apply here.
Sponsorship Packages: By being a sponsor of the Self-Serve Summit 2023, you're not only highlighting your contributions but also inspiring a culture of meaningful partnership within the industry. Apply here.
Ready to Dive In?
Visit our official Self-Serve Summit 2023 page to secure your spot and immerse yourself in the heart of the advertising revolution.
Keep your finger on the pulse by following the hashtag #SelfServeSummit2023 on social media.