We are happy to announce that DanAds has been appointed as one of the Top Strategic Partners in the Digital Marketing Industry.
AdExchanger has launched a new initiative, helping Publishers find vetted partners. The result is a Definitive List of The Top Agencies and Strategic Partners in the industry.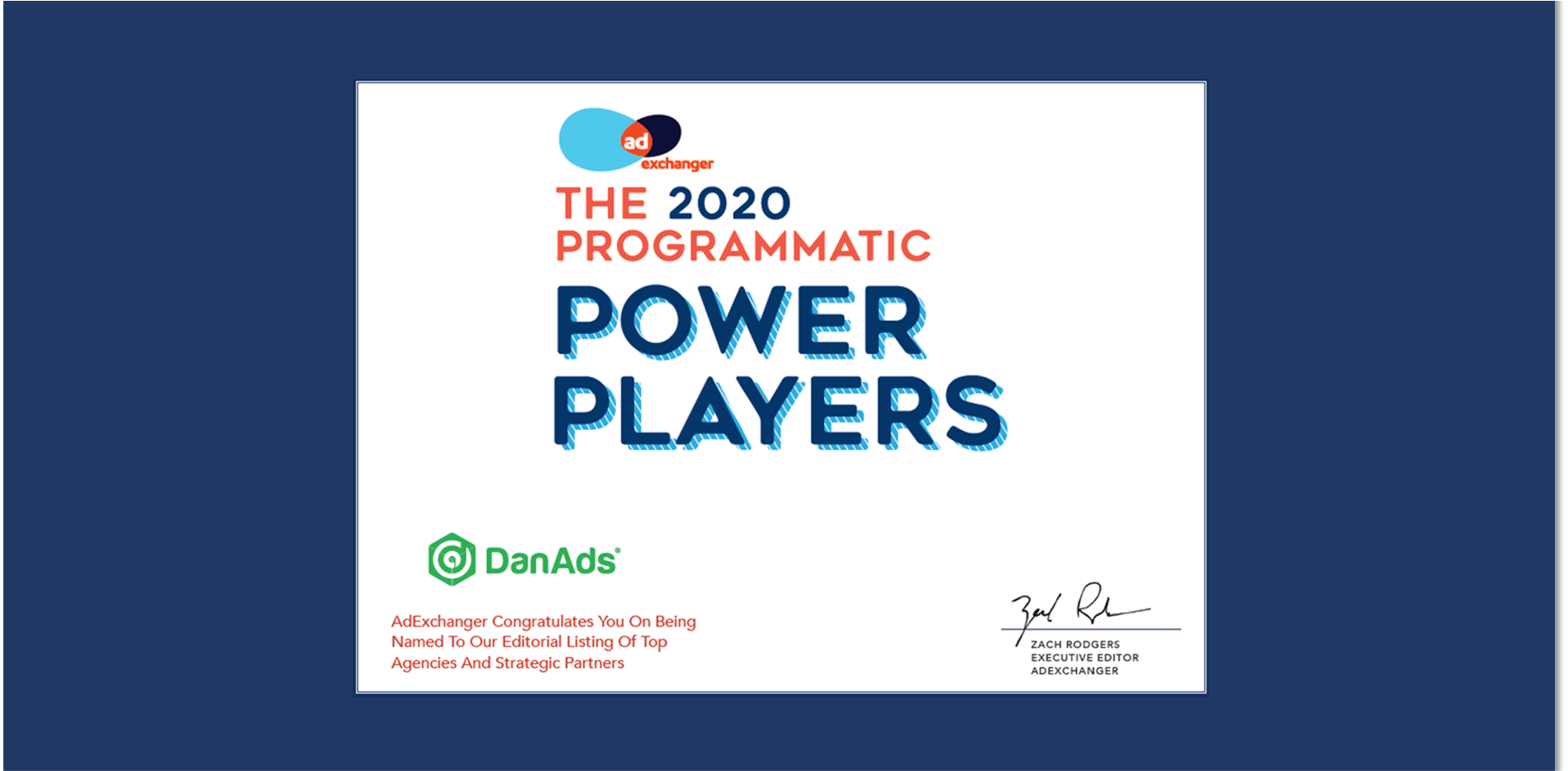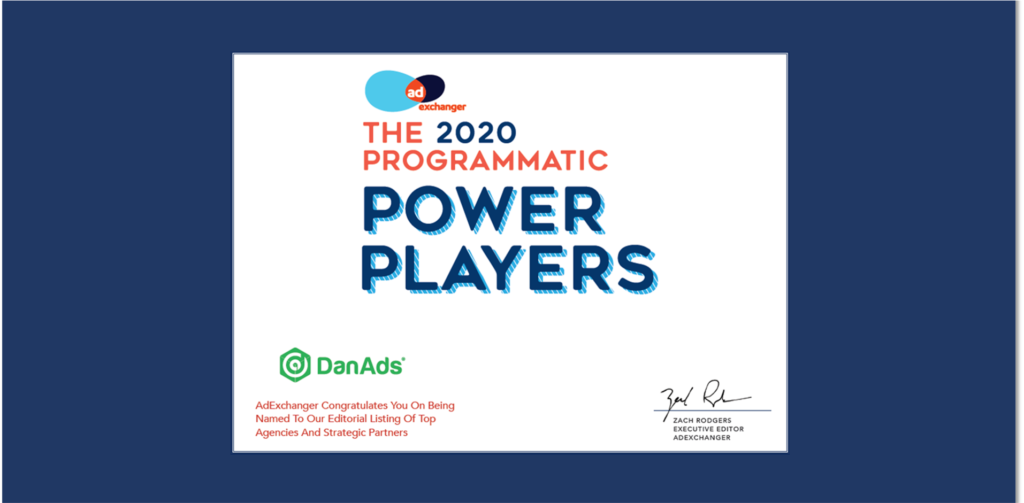 DanAds appointed as a top strategic partner for publishers in 2020
It's the first searchable guide to the best Agencies, Tech Providers and Partners in the business.
Programmatic Power Players companies were chosen from the hundreds of submissions received from across the globe. AdExchanger's editors evaluated each entry based on the strength and breadth of its offerings, its documented case studies and client references.
DanAds is listed as winners within the B2B sector as well as Digital Transformation.  This means we can help you with anything regarding streamlining your business and automating your internal processes, saving you cost and helping you add new revenue streams.
We are already helping businesses like Bloomberg Media Group, Philips, SoundCloud, Expedia Group and TripAdvisor. Don't hesitate to contact us to know more.
For more information, and the full searchable guide, click here.