ISO 27001:2013 is issued to DanAds by PECB Management Systems Inc. as a consequence of the company's commitment to privacy and information security.
STOCKHOLM, APRIL 22 2021 – DanAds (www.DanAds.com),  today announces that it has been awarded ISO 27001:2013 certification, an internationally recognized information security standard, highlighting the company's commitment to quality and best-practice. DanAds self-serve advertising infrastructure is helping businesses large and small to reach their target audiences through easy-to-use, cloud-based solutions.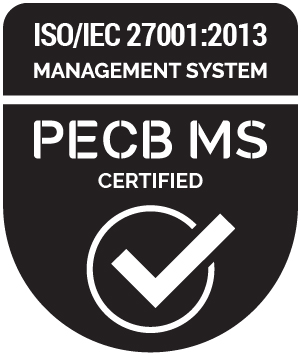 As the market leader of self-serve advertising infrastructure, the certification cements DanAds' dedication to upholding the strictest security standards for its global customer base of publishing clients and their brand partners who utilize DanAds' white-labeled platforms to build and monitor their advertising campaigns.
By meeting these critical security and privacy assurance standards, DanAds demonstrates that it has the appropriate safeguards in place to reduce identified risks and provide the highest level of information security and privacy protection for its customers, including controls dedicated to protecting both its clients and its own internal data. 
"Achieving ISO 27001:2013 certification is an incredible milestone for the company and further highlights our ongoing commitment to maintaining the highest possible security and privacy standards," comments Johan Liljelund, CTO at DanAds. "This formalized assurance to our clients will enable us to continue working hard to help democratize the digital advertising space, providing publishers with the best tools in order to enable businesses of all sizes to reach targeted audiences."