The partnership between DanAds and Intercom will provide advertisers with first-line support, giving them access to 24/7 assistance through Intercom's industry-leading Business Messenger and chatbots.
LONDON & STOCKHOLM, October 14th 2020 – DanAds (www.DanAds.com), the leading provider of self-service advertising infrastructure, today announces its partnership with Intercom (www.intercom.com), the conversational relationship platform that helps businesses build better customer relationships, providing advertisers with personalised, messenger-based support when purchasing digital advertising or social media campaigns through its automated, white-labelled platform.
When booking a direct advertising or social media campaign through one of DanAds' publisher clients, advertisers will now have access to support through conversational technologies, including Intercom's Messenger and chatbots, providing real-time, personal and automated assistance, as well as proactive product tours, helping to guide them through the booking process.
The integration ensures that help is available to advertisers 24/7, supporting them through every step of their buying journey and allowing them to manage their campaigns and achieve their desired results through self-serve or high-touch support experiences.
Peo Persson, CPO and Co-Founder of DanAds comments: "We are very excited to be offering Intercom's conversational technologies throughout our platform. As we continue to grow, the importance of building and maintaining good customer relationships with both our clients and the advertisers they serve has never been more important. Through this integration, we hope to enhance the user experience and make it even easier for advertisers to build and manage their advertising, and help us to further democratise the online advertising market."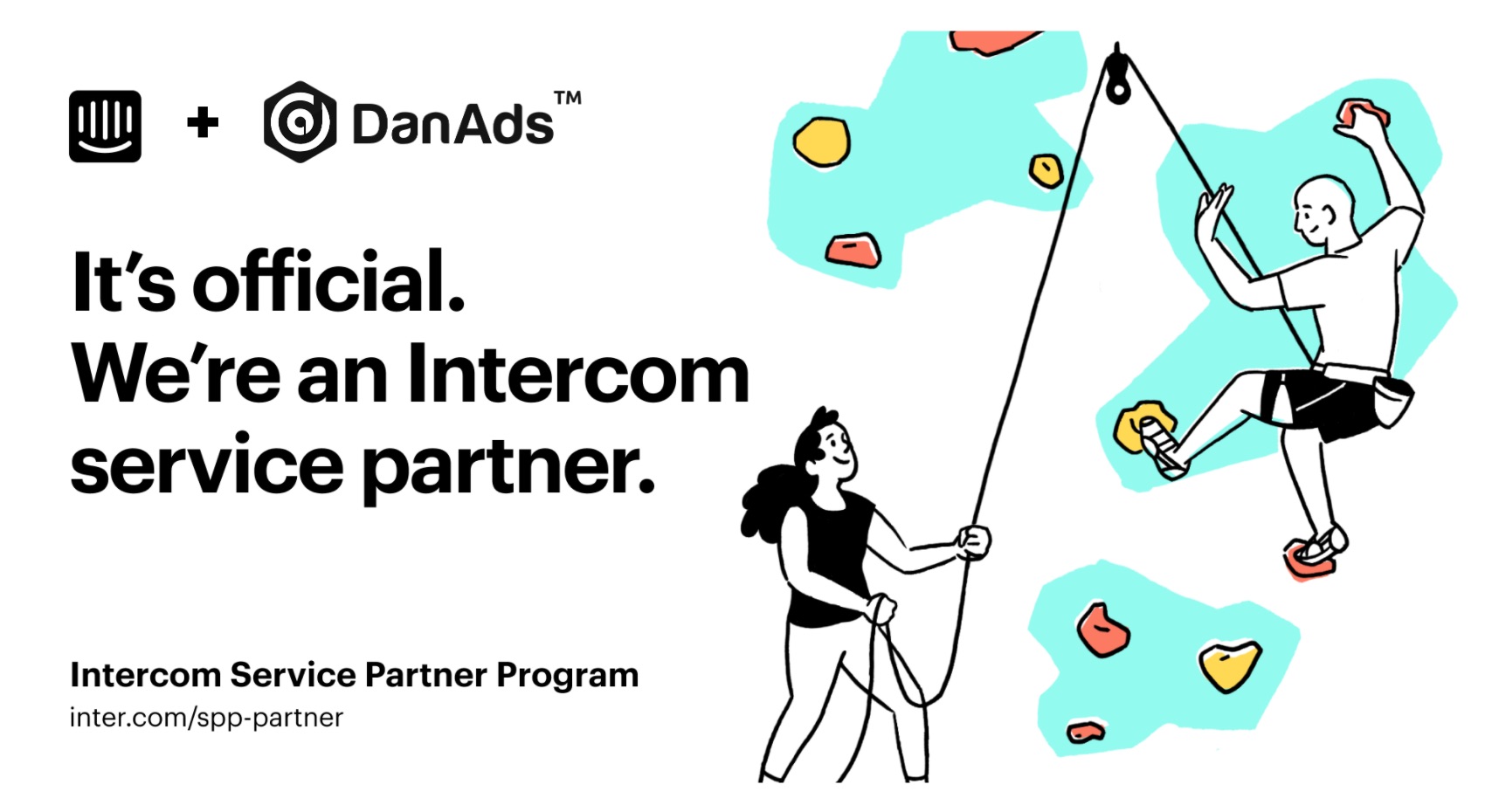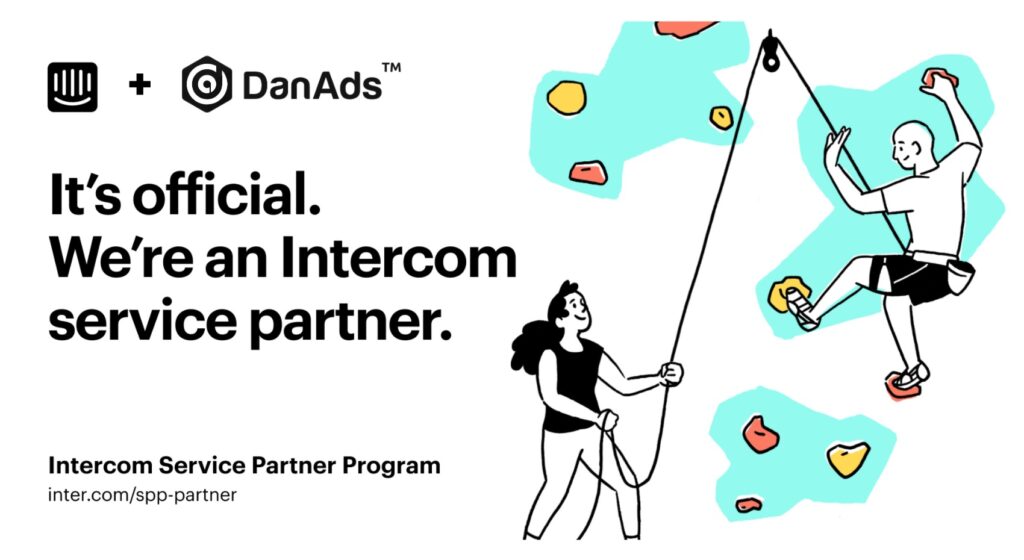 "DanAds is the newest service partner to build their Intercom expertise and develop an Intercom strategy that will not only deepen client relationships, but also align them with the industry leader in delivering conversational, messenger-based experiences," said Stan Massueras, Director of EMEA Sales & Partnerships at Intercom. "Together, DanAds and Intercom will help businesses grow faster."
The Intercom Service Partner Program aligns digital agencies, consultancies, business process outsourcers (BPOs) and system integrators with the world's first and fastest-growing Conversational Relationship Platform. The goal of the program is to help partners build expertise in the Intercom platform. Partners have exclusive access to education resources, pre-sales support, brand marketing perks and tools to help partners expand client engagements and recommend the strongest Conversational Relationship Platform.
About DanAds
DanAds (www.DanAds.com) is the Stockholm-based leading provider of self-service advertising technology, supplying publishers with white-labelled, customisable and scalable self-service platforms. Owing to the Scandinavian penchant for transparency, DanAds believes that openness between advertisers and publishers is necessary to increase engagement and drive scale. The company supplies a closed ecosystem in which all operations and data are controlled by the publisher.
DanAds was founded in 2013 by CEO, Istvan Beres, and CPO and Head of Sales, Peo Persson, and currently employs 20 full-time staff at its headquarters in Stockholm as well as more than 60 consultants worldwide. Among DanAds's clients are some of the world's leading traditional publishers including Hearst Magazines and Bloomberg Media Group as well as some of the largest UGC (user-generated content) platforms such as Tripadvisor, eBay and SoundCloud.
About Intercom
Intercom is a Conversational Relationship Platform (CRP) that helps businesses build better customer relationships through personalized, messenger-based experiences. It's the only platform that delivers conversational experiences across the customer journey, with solutions for Conversational Marketing, Conversational Customer Engagement and Conversational Support.
Intercom is bringing a messenger-first experience to all business-to-customer communication, powering 500 million conversations per month and connecting 4 billion unique end users worldwide across its more than 30,000 paying customers, including Facebook, Amazon and Lyft.
The company was founded in 2011 in San Francisco by Eoghan McCabe, Des Traynor, Ciaran Lee and David Barrett, with the mission to make internet business personal. Intercom was valued at $1.275 billion in 2018 and has secured $241 million in funding from investors including Kleiner Perkins, Bessemer Venture Partners and Social Capital.