But are there digital marketing alternatives to the big tech giants, that can deliver you the right audience at an affordable price?
The answer is YES. Welcome to the world of 'branded self-serve advertising platforms' that deliver quality editorial environments offering unique targeting options which can deliver a more relevant audience for your service or product.
What do we mean by 'branded self-serve advertising platforms'? These are generally online household named brands and media companies, who allow advertising on their websites. They provide advertisers with an automated self-service option for small to medium advertisers to manage and book their own advertising on the brand's website – pretty much in the same way as Google Ads or Facebook, but with much better targeting features and an environment you are already familiar with.
We love branded self-serve advertising platforms at DanAds (it's our business), because where your product or service is advertised is as important as the ad itself. Branded self-serve advertising platforms allow your brand to benefit from the lift that naturally occurs by being placed among premium content, often referred to as the "Halo Effect".
So, to get you started we have selected our top picks that will deliver you 4 great alternatives in the USA to yet another Google Ads campaign.
1.Tripadvisor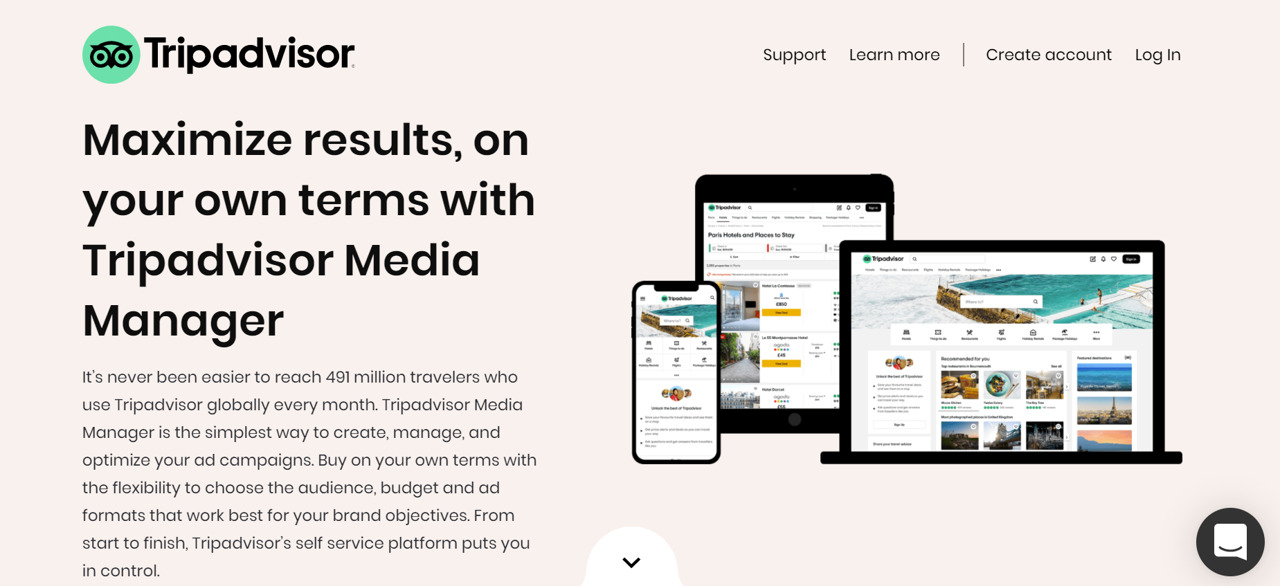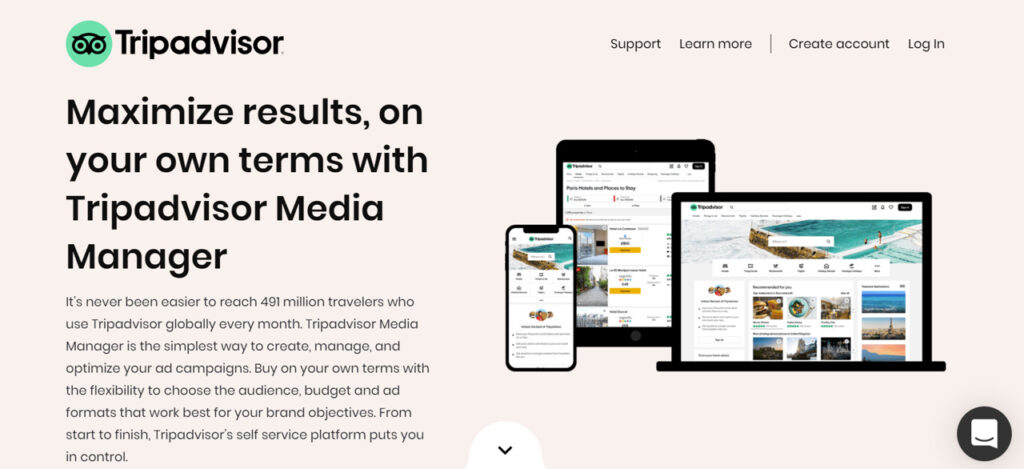 Tripadvisor is the world's largest travel advice brand and dedicated to helping people decide where they want to go for their next holiday or short break and which hotel, restaurant or activity they want to spend their money on. There is no better site for targeting travel consumers if you have a related product or service.
Coverage
Worldwide 491million unique monthly users, 190 countries and 27 languages.
Platform
Mobile or Desktop available. At the moment, if you want both you will need to book them individually, but this will change in January as they are set to launch a cross platform product.
Targeting
It's all about the location. You can target consumers by the destination they are interested in as well as their own location. The platform lets you get down to City level and also allows retargeting…so you can follow your target audience around as they browse on the site.
Advertising Cost
There is a minimum spend of $500 or the equivalent in your currency. The lowest cost per thousand rate card price is $12 CPM.
Check out Tripadvisor Media Manager 
2. HEARST Magazines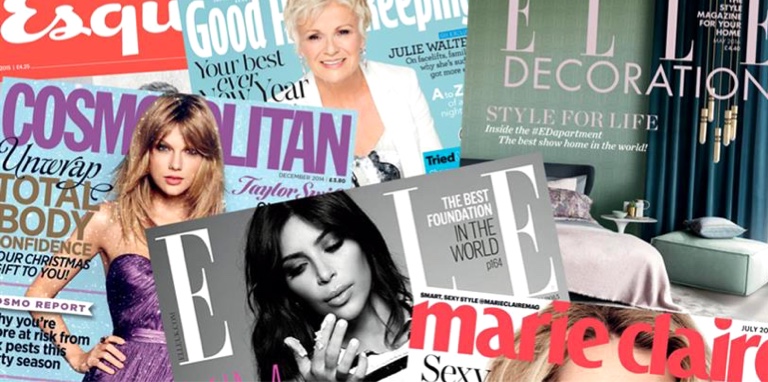 Hearst is one of the world's largest publishers with a powerful portfolio of brands from iconic industry-leading fashion and lifestyle properties to some of the fastest-growing voices in food and commerce. Hearst publishes more than 300 magazines around the world including Cosmopolitan, ELLE, Men's Health and Bicycling.
Coverage
Global. Hearst portfolio of magazines can be bought as a network or as individual magazine brands.
Platform
Mobile, tablet and desktop.
Targeting
As a publisher, Hearst appreciates that advertisers want relevant audiences
and the Hearst self-service advertising platform provides total flexibility for the advertiser. You can target by magazine brand (ie Elle) or by geography, you can even upload your own audience data for Hearst to create a bespoke target audience for you. But perhaps one of the most interesting target audience features is the 20 audience sectors that Hearst has put together across it's network which allow you to target by editorial subject – such as automotive or fashion.
Advertising Cost
Rates and minimum spends vary across the portfolio with starting cost per thousands at around $15 CPM.
Check out the Hearst self-service advertising platform here 
3. Bloomberg Media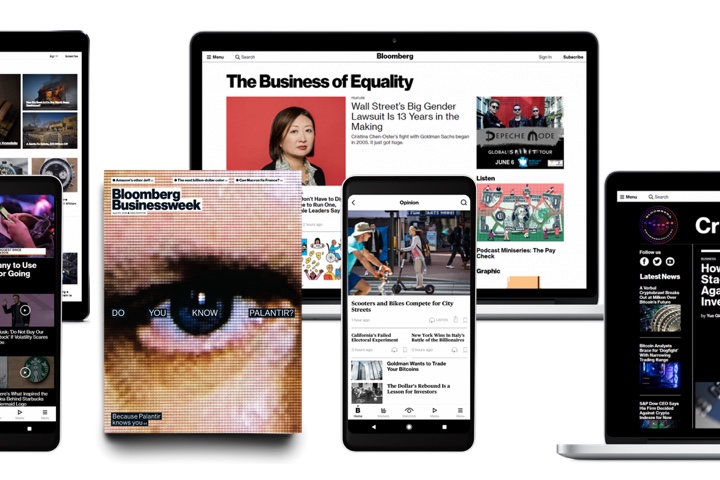 Bloomberg Media Group is part of the world's largest business news organization. The network of channels delivers business and financial news across every platform and every time zone. Network includes: Bloomberg Terminal, Bloomberg.com, Bloomberg Television, Bloomberg Radio, Bloomberg Mobile, Bloomberg Businessweek.
Coverage
Global digital business network via Bloomberg.com. Over 70 countries.
Platform
Mobile, tablet and desktop.
Targeting
The Bloomberg.com digital network delivers an already highly focused business audience. Through the self-serve platform advertisers can further refine their targeting by geo location to city level and by editorial category, for example, Technology, Business News, Politics and Luxury.
Advertising Cost
Rates and minimum spends vary across the portfolio with starting cost per thousands at around $25 CPM.
Check out the Bloomberg Media self-service advertising platform here 
4. DISCOGS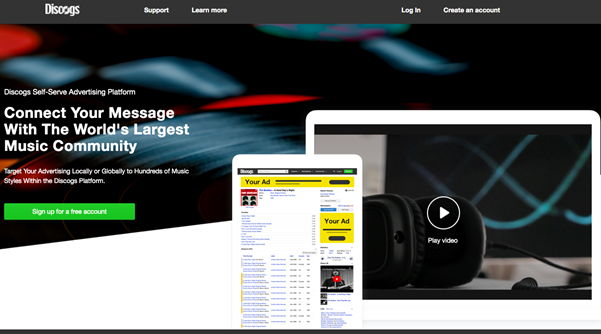 Discogs is a website and crowdsourced database of information about audio recordings, including commercial releases, promotional releases, and bootleg or off-label releases.
The Discogs Marketplace connects buyers and sellers across the globe. With more than 60 million items available and thousands of sellers, this is the premier spot to source new releases or hard to find gems. Because the Marketplace is built on top of the accurate Discogs database, it is easy for sellers to list their inventory and buyers are able to specify the exact version they want.
Coverage
Discogs is the #1 ranked music site in Alexa global rankings, boasting over 5 million monthly active users and 350 million monthly page views.
The heart of Discogs is a user-built database of music. More than 579,000 people have contributed some piece of knowledge to build up a catalogue of more than 14million recordings and 7million artists.
Platform
Mobile, tablet and desktop.
Targeting
As you would expect with a specialist music platform, Discogs lets you target your potential customers by music genre – Pop, Jazz, Soul etc – as well as by product type – CD, vinyl, cassette. In addition, you can select your own geographic location for greater targeting.
Advertising Cost
Rates range across the portfolio with starting cost per thousands at around $3.50 CPM.
Check out the Discogs Ad Manager here 
For more information on Discogs: https://www.discogs.com
Hopefully now you will be encouraged to explore the many alternative advertising options that are available with branded self-service advertising platforms.
Building a digital advertising campaign outside of Google and Facebook, doesn't have to be hard or time consuming when you use these self-service sites and you will reap a host of targeting benefits that can make a difference between a good campaign and a great campaign