The annual award ceremony for the Global event "The Wires" was held on December the 10th 2020, where we can now share that the co-founder of DanAds, Peo Persson, was named the top 3 Ad Tech Personalities of the year 
The Wires, organized by ExchangWire recognises the very best use of ad tech and martech across all aspects of media sales and media buying.
The Awards recognise accomplishments within Categories like  "Best Digital Campaign", Best Mobile Campaign, "Best Use of Data and Creativity", and "Best Ad Ops team".
One of the most prestigious awards, generated from votes from people in the industry, is The Ad Tech Personality of the Year' . This puts the spotlight on individuals who has made a significant impact on, and shown a notable contribution to, the ad tech industry.
Many esteemed Ad Tech Personalities could be found in the list of nominees, and the top three winners are:
Ad Tech Personality of the Year
**WINNER – Emma Newman, CRO EMEA, PubMatic**
2nd place – Seun Odeneye, Managing Director UK & Ireland, Matterkind
3rd place – Peo Persson, Co-founder, DanAds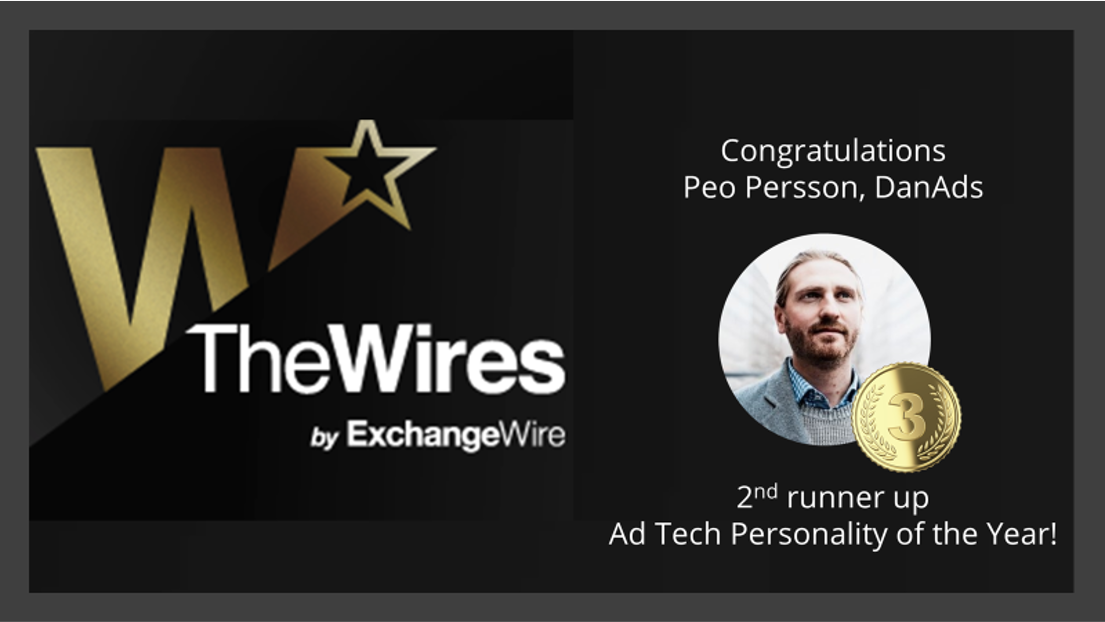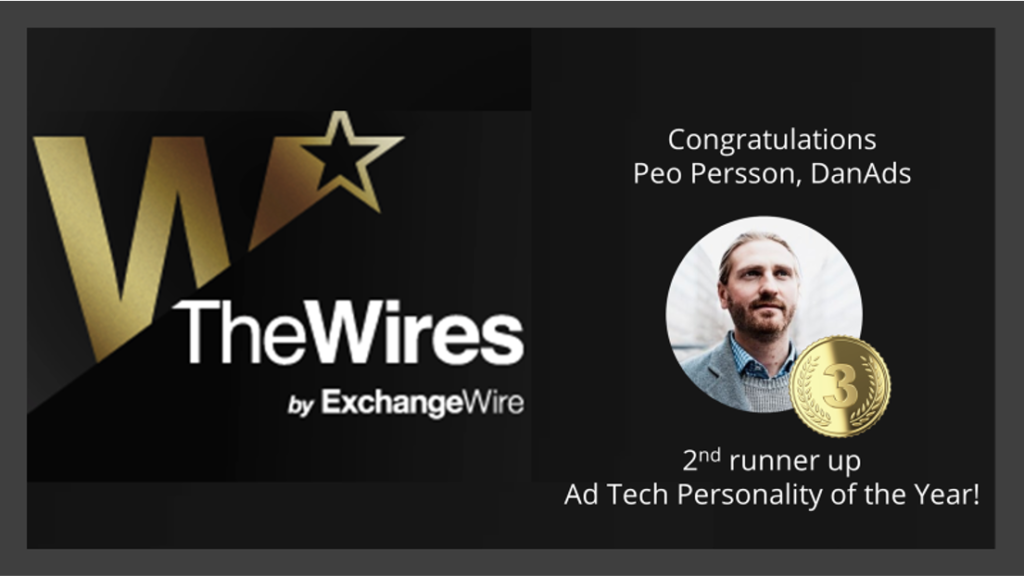 Congratulations to everyone nominated, which is an honour in itself. And from us a special congratulations to our Peo Persson!
To read more and see the full shortlist of this years Ad Tech Personalities, check it out here.