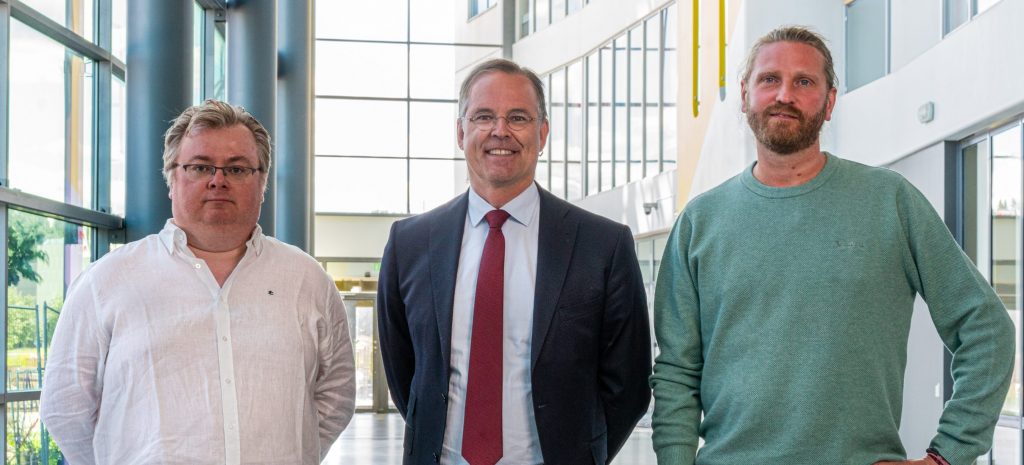 DanAds, the market-leading provider of self-serve ad tech, is taking fast steps in the global advertising market, which is expected to reach over USD$760bn (£585bn) by 2025. The latest investment round, which ended in December, was oversubscribed by several hundred percent. The company is now valued at SEK 778.5m (£64.39m), post-money, which is more than double the value compared to eight months ago. With the new capital secured, DanAds aims for an IPO in the next 12-18 months.
DanAds has taken the do-it-yourself trend to the advertising industry through so-called self-serve advertising that connects ad sellers with advertisers regardless of size. The company already has several internationally renowned customers in the United States and the United Kingdom, including Tripadvisor, SoundCloud, Dish Media, The New York Post and The Washington Post. Now the company intends to continue its global expansion and raises SEK 123.5m (£10.21m) in its latest investment round that ended in December of 2021.
"What makes me happiest but which also shows the company we are building together is that about 70 of our employees chose to participate in this round and invest in the company. In my opinion, this is the strongest proof you as a company can get for your business idea. I am super proud that we have managed to build such a strong and committed team." says Istvan Beres, CEO and co-founder of DanAds.


Self-serve advertising is predicted to fundamentally change the dynamics of the advertising market. So far this year alone, the total value of the ad bookings made through DanAds' platforms has increased by 500%. Global demand for digital advertising space is growing massively, and constitutes a multi-billion market. The market is expected to grow from USD$374bn (£293bn) to USD$764bn (£578bn) by 2025. This growth is mainly attributed to increased internet use across the world and a growing demand for digital advertising*.
"DanAds has become synonymous with the do-it-yourself trend in the advertising world and is today dominant in its segment. Thanks to DanAds, a larger part of the advertising market is opened up for small and medium-sized companies that otherwise would not have had sufficient funds to advertise with the large publishers and content platforms. Considering that about 90% of Facebook's revenue comes from self-serve, our clients are just getting started and the potential is massive." says Anders Borg, DanAds' chairman of the board. "We are confident that our model is working and our ambition is to reach a turnover of SEK 500 million (£41.4m) in 2024", Anders continues.
Earlier this year, DanAds raised SEK 45m (£3.7m) in capital to accelerate its growth and the company was valued after the investment round at approximately SEK 370m (£30.6m). Since then, DanAds has continued its growth journey and in September, Joakim Lundberg, former head of Sweden at Klarna, joined DanAds in the role of Chief Commercial Officer. Prior to that, the company's board was strengthened with former Finance Minister Anders Borg as chairman and new members Kristina Schauman and Sophia Spala.
DanAds works according to a digitally scalable business model, as a license and commission-based SaaS company that enables its customers to become more autonomous and increase their sales by automating their advertising sales.
*Digital Advertising Global Market Report 2021: COVID-19 Growth and Change, The Business Research Company