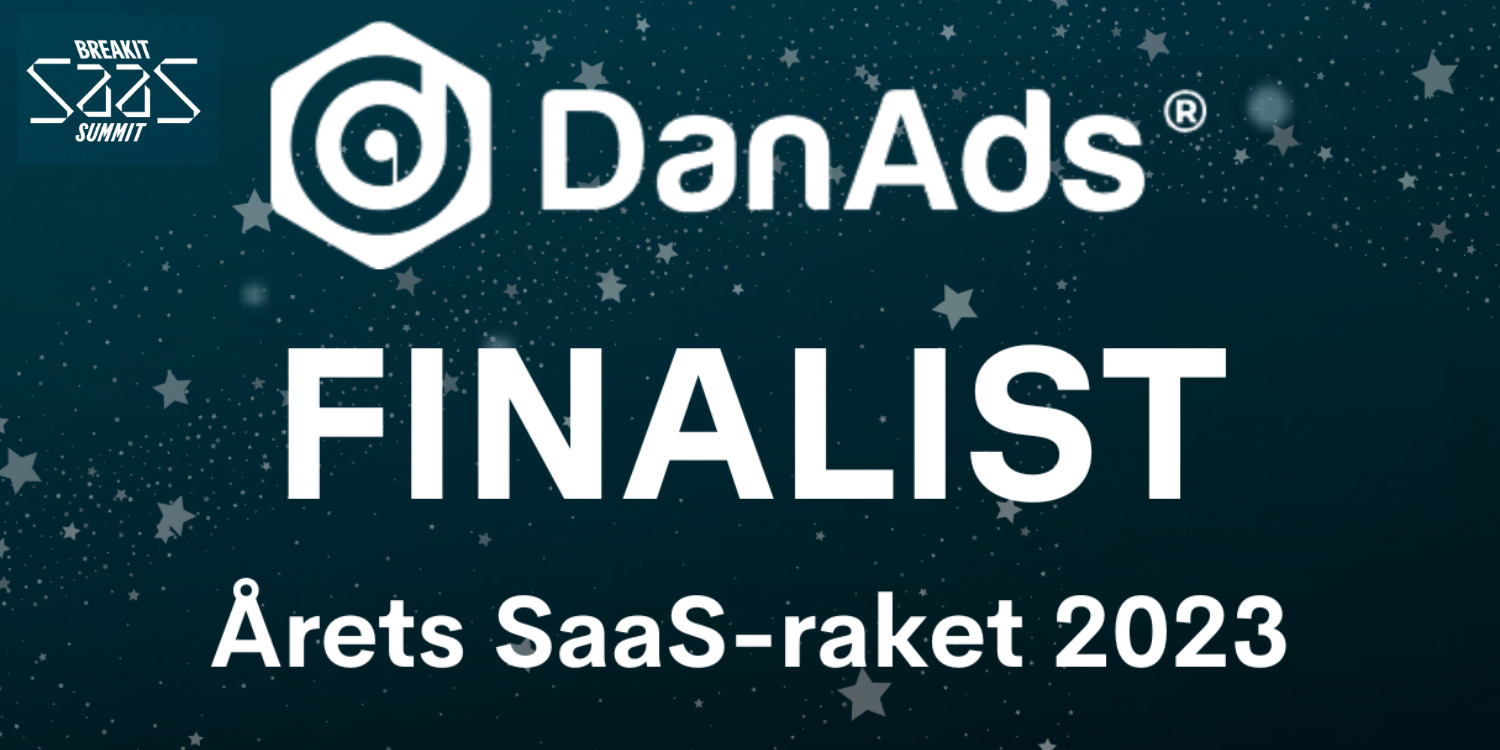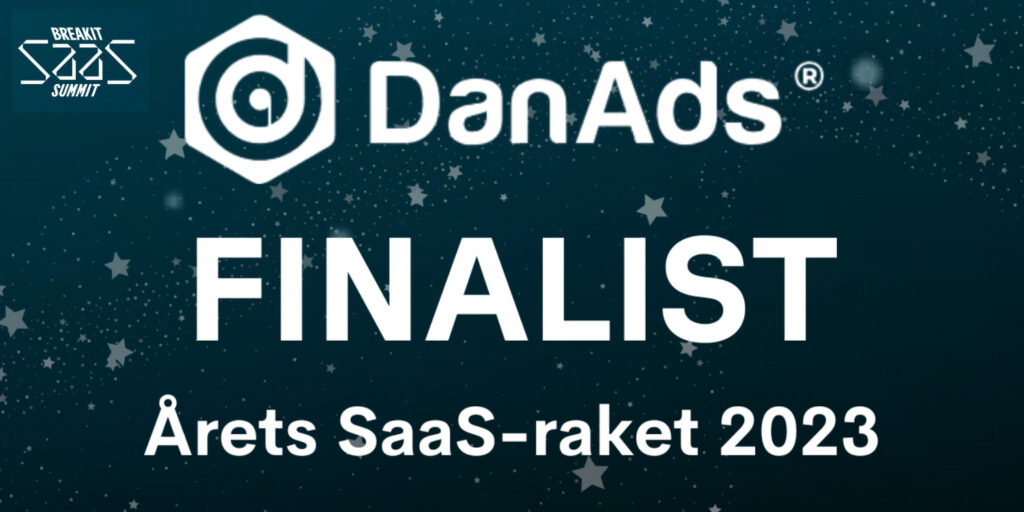 We are thrilled to announce that DanAds has been named as a finalist for "The SaaS Rocket of the Year Award" presented by Breakit and Frends at the 2023 Breakit SaaS Summit. 
The Breakit SaaS Summit is a gathering of Sweden's top entrepreneurs, leaders, and investors to deep dive into the most important issues facing the industry today. Along with insightful keynote speakers and panel discussions with global industry thought leaders, the Summit also presents five prestigious award categories to Sweden's top companies. 
This year, DanAds has been named as a finalist in the "The SaaS Rocket of the Year Award" category which aims to promote the Swedish SaaS wonder and ecosystem as well as to inspire other SaaS companies to take bigger steps forward. Companies nominated in this award category must be able to demonstrate the following:
Strong, sustainable growth based on a sound business idea
Scalable business model that has the potential to grow further
Contribution to strengthening the Swedish SaaS wonder and thus inspires others to take bigger steps forward
The winner of "The SaaS Rocket of the Year Award" will be announced live at this year's Breakit SaaS Summit in Stockholm on October 19th. To view the complete list of awards finalists and to secure your ticket to the summit, click this link. 
Along with this prestigious award nomination, DanAds' CEO, Istvan Beres, has also been recognized by the Breakit SaaS Summit as one of Sweden's Power Players of SaaS. Click here to learn more.  
About DanAds
DanAds is the leading provider of self-serve advertising technology, directly connecting ad sellers (publishers) with advertisers of any size through a fully automated ad sales platform. DanAds provides publishers with their own branded platform, allowing them to reduce manual administration and monetize their valuable user data dramatically. With the help of DanAds, all ad buyers can get access to premium advertising space independent of brand and budget, without expensive middlemen.    
DanAds was founded in 2013 by CEO, Istvan Beres, and EVP Sales, Peo Persson. Headquartered in Stockholm, with offices in New York, London, and Warsaw, DanAds serves clients of all sizes on a global scale, including some of the world's leading traditional publishers such as The Washington Post and Bloomberg Media as well as some of the largest UGC (user-generated content) platforms and globally known brands such as Tripadvisor, Roku, Philips and SoundCloud. Learn more on www.DanAds.com.