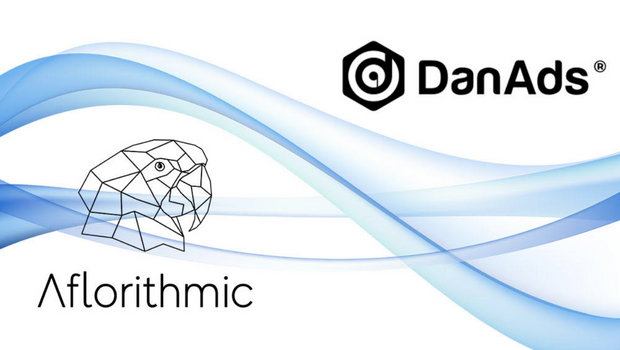 DanAds, the Swedish ad tech company for self-serve ad management has closed a deal with Aflorithmic, the world's first fully automatable solution for end-to-end audio, to create synthetic ads and publish them directly on publishers' websites.
Aflorithmic integrated with DanAds already one year ago, making its unique API.audio part of DanAds tech layer. The tool empowers companies to automate cost-effective audio production with synthetic voices and specifically designed ad sound templates. Users simply write a script, choose from their favourite voices to convert the text to speech, and add a sound design as well as AI-powered quality optimisation. The result is a professional-sounding, ready to to be published audio ad – created in just seconds.
Normally, publishing ad campaigns on publisher websites is done via demand side platforms (DSP), which offer clients a range of publishers and takes a large cut of the earned revenue. With DanAds, however, clients are able to keep a larger portion of their income by cutting out the middleman. Brands can now build their own audio ads in seconds when creating a campaign, and then publish it directly on a publisher's website. DanAds publishing partners include the Washington Post, Bloomberg Media, and The Atlantic.
Not only are audio ads fast and cost-efficient to make with Aflorithmic's tech, they power hyper-fresh, dynamic marketing campaigns. Brands have greater flexibility to launch new ads when they have a new feature, competition or want to test a different marketing strategy. Both larger brands and smaller companies benefit significantly from this agility and greater scope to be creative, plus reach the millions of people who read a publisher's content every month in a single process.
"The ability to create entire audio ads from scratch in just a few minutes is a true game changer for the advertising sector." says Timo P Kunz, co-founder and CEO of Aflorithmic. "For the first time, companies can write, produce, and publish audio ad campaigns in a single process."
"Our vision has always been to make advertising more accessible to a greater number of businesses. Aflorithmic's text-to-audio technology fits perfectly with this goal and will allow advertisers of all sizes to get started with audio, one of the fastest growing channels. We're looking forward to seeing the new opportunities it generates for our clients and partners!" says Peo Persson, co-founder and head of sales at DanAds.